Some pics of Montreal
Hey, my friend Vanessa just sent these to me. They're pictures she took the day it was pouring at the jazz fest, but I decided to swing dance anyway. They aren't very good, but keep in mind that it was raining and she didn't have a digital camera!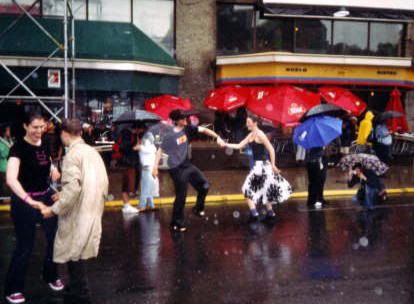 Dancing in the rain (I'm the dork in the white and black skirt).
I had to wring my skirt dry before they'd let me walk into the store!