Coton de tulear
So my parents got a new dog! It's a coton de tulear, which are the traditional dog of the Malagasy Royal Family. They also happen to be adorable.
This is what ours looks like!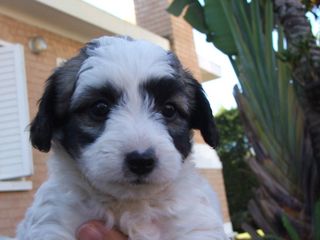 We think that we're going to call him "Vaza", which is a slightly derogatory Malagasy term for foreigners. It means 'little white man'.
I just hope he'll get along with Amadeus, our cocker spaniel.