Christmas break: recap
This break was exactly what I needed: although it was just 9 days, it feels as though it was much longer.
I was able to sleep to my little heart's content, eat like a pig, spend a bit of time with my family and last but not least, reconnect with my home town.
Coming back, after three years, felt like coming home. I realize now how much I've missed it. So: without further ado, Washigton D.C....
First my friend and I hit the Eastern market.
We roamed the food stalls, gulped down hot cider, romanced the scary mannequins, and admired the crafts.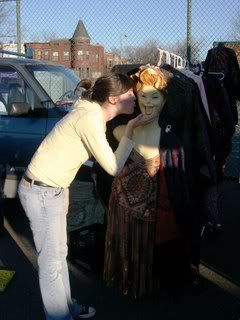 Then we picked through the books in the fullest bookstore I've ever seen.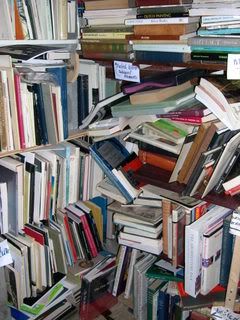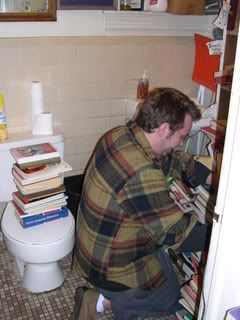 This man was perturbed because I wanted to take a picture of him. But look! He's looking for books! In a bathroom! It's priceless!
I also love that the bathroom is the foreign novels section.


Next: the Phillips Gallery. I was so ashamed that I was raised in D.C. and had never been.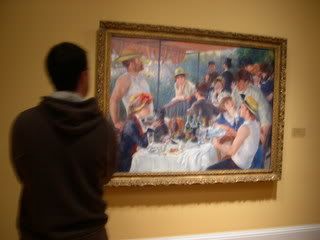 Pretending to be tourists.


Eventually, we made it to the National Gallery of Art...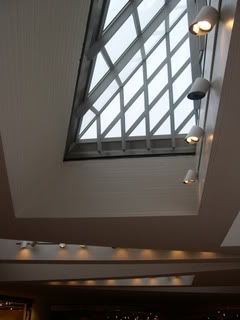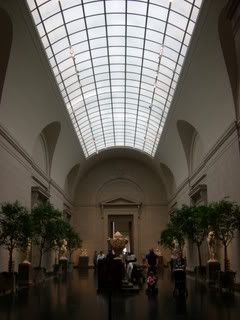 Now it's back to work; classes start up again tomorrow! I'm excited to be leaving one home to return to another.