Ice storms and fondue
Well, exam month (December) has started.
The month began well, for what it's worth. My friends hosted an amazing formal Christmas dinner party/pot-luck...
(This picture was taken by my friend Owen)
Don't we just look so handsome?
It was a typical evening: great food (my friend even made a Turkey!), lots of wine (collectively pooled), and lots and lots of guitar playing. The night rapidly detiorated into the lot of us sitting around in formal-wear singing along to old songs.
Then, the weather finally became winter-like (it's been an uncomfortably warm November), and we had a mini ice storm on our hands (these pictures were all taken by Heather):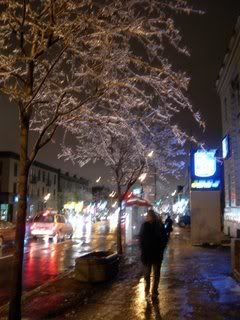 (Mile-End still has power, but Outremont doesn't. Montreal has some strange power grids...)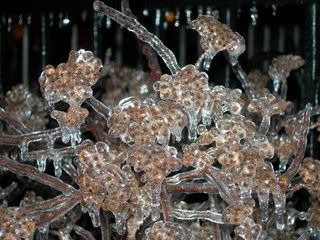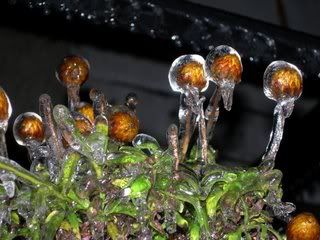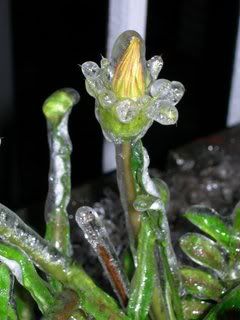 Heather picked me that last flower. Isn't it
cool
?
It's been snowing big fluffly flakes since then-- peeeerfect study weather.
Finally, as a last pre-finals hurrah, I hosted a fondue party at my house. There was: a beer and peppered cheddar fondue, a white wine and emmenthal fondue, and, naturally, a chocolate fondue.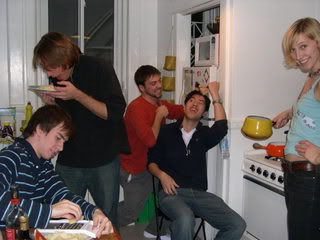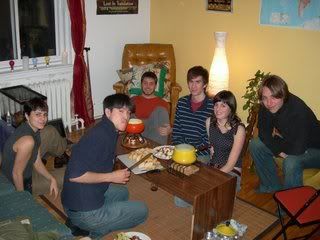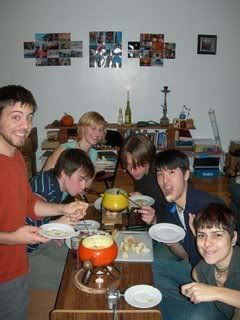 And 007inAfrica: just to prove how much the lamp you gave me for my birthday is appreciated...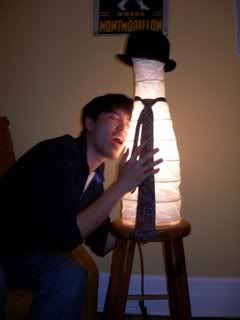 :D

Now, in all likelyhood, I won't re-surface until exams are over (December 21st).