Fireworks (part deux)
All summer long, we've been treated to amazing firework displays every Saturday and Wednesdays. They're launched as part of the International Fireworks Festivals, which is basically a festival where teams representing different countries strut their stuff by creating a fireworks displays that are meant to match a certain piece of music.
Last night was the last set of fireworks, so my lab partners and I decided to hit the town. Let me tell you: watching firworks with a migraine is not cool. But it was definetly worth it--
thousands
of people showed up for this display, and several streets were closed to accomodate the crowd.




I've said it before and I'll say it again: I love Montreal. The city seems to be in a constant state of celebration.
Next we walked through the Gay Village, where I naturally went picture-happy...




Le Drugstore. Only in Quebec!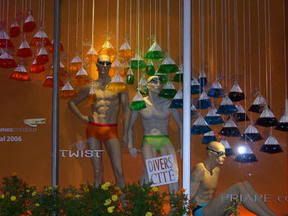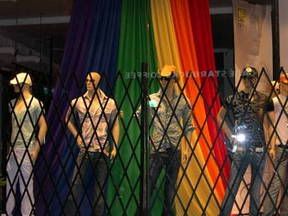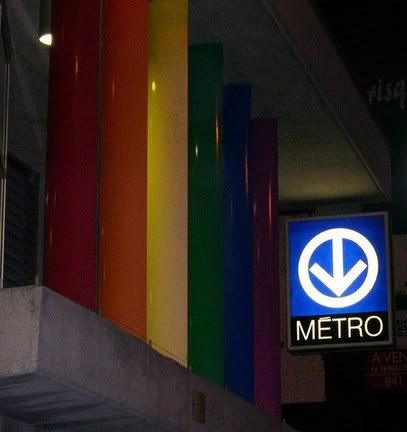 So many rainbows! The entire Village is in preperation for the Outgames, not to mention the Divers-Cite festival that is also coming up soon.

And, of course, la Caleche du Sexe: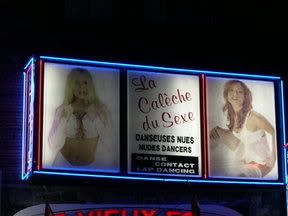 You can't spit in Montreal without hitting a strip club of sorts, but I have to say this is the one with the most ridiculous name I've seen.

We then settled on a nice terrase for a few beers.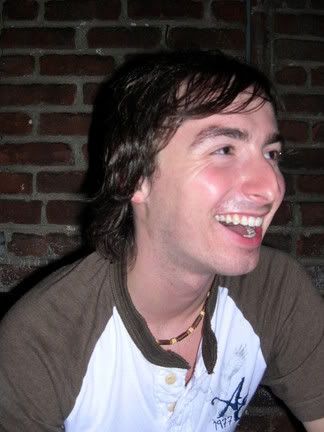 Dana tells the best stories I've ever heard.

My lab partners are really great. I really managed to luck out on this one; they happen to be some of the finest people I've met at McGill yet, and I have the pleasure of working with them everyday. The fireworks outing tonight was to celebrate the fact that I'd finished my mock MCAT--whew!, and they've promised to take me out after the real MCATs too.