Some pictures of Halloween
Due to popular (hem) demand, some pics :-)
Halloween at the Cat's Corner: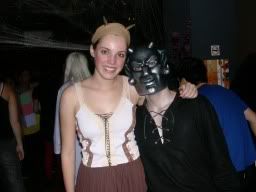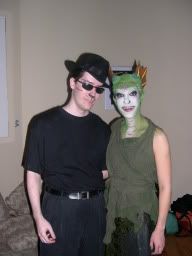 I told you that the sea monster was amazing.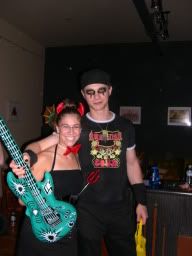 The guy never let go of his guitar, even when he was dancing. It was impressive.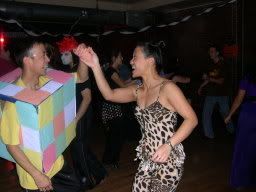 Watch those corners!
And the night out at Mad Hatter's...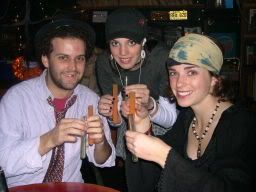 Our costumes : a man down on his luck in the 1930s, a hipster swallowed by the indie industry (people who didn't know me didn't get the social commentary, which made it even

better

), and a pirate.
I wish

I

had test tube shot glasses.